Profile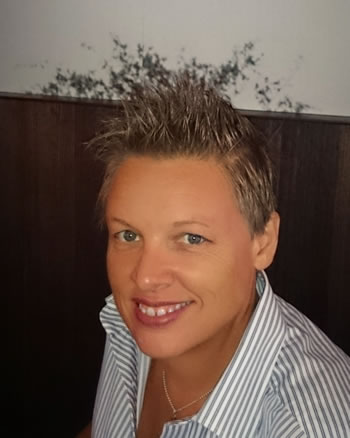 Deli Baker JP
'There is a vitality, a life force, an energy, a quickening that is translated through you into action, and because there is only one of you in all time, this expression is unique. And if you block it, it will never exist through any other medium and will be lost.'
Martha Graham
Qualifications
BA, Grad Dip (CounsPsych), MA (CounsPsych)
Registered as a psychologist
15 October 2001 (AHPRA reg.: PSY0001121054)
Deli Baker is a Registered Psychologist with eighteen years experience. She completed her qualifications with a Master's Degree in Counselling Psychology from Swinburne University in 2000. After qualifying she worked for seven years in a General & Forensic Psychology practise in Fitzroy. She began her own private practise in Fitzroy North in 2007.
Deli has extensive experience as a counsellor, trainer, public speaker and critical incident responder and consultant. More recently, she has designed a suite of three apps on suicide prevention for smartphones /tablets.
Areas of practice
As a counsellor, Deli works mostly with adults around issues such as depression, anxiety, trauma, stress, relationships, including family, self esteem, identity & sense of belonging, sexuality, & grief. She also does Victims of Crime Assistance Tribunal (VOCAT) assessments and counselling as well as Workcover rehabilitation counselling.
Deli's approach to counselling is flexible - informed by several branches of Psychology. Deli states: "You need a range of influences and tools as people are not all the same". She sees the therapeutic relationship and collaboration as the most potent agents for change in counselling. She is heavily influenced by neuroscience and as such, seeks to create a safe environment for counselling. She states: "When people feel safe, they can learn to lower their guard and be curious about what is going on for them". This she believes is the best environment for insight gain, processing and 'working through' what is learnt.
Deli's clients would say she is 'down to earth', open minded, easy to talk to and helps to challenge thought processes.
Memberships
Full Member Australian Psychological Society (MAPS)
Conference Presentations
Baker, D. (2013) Suicide prevention Apps: A fresh approach & new options for suicide prevention in rural & remote areas. Presented at the 5th Australian Rural & Remote Mental Health Symposium 14th – 16th October 2013 - Geelong
Baker, D. (2013) New options & new angles on suicide prevention & support. As presented at 'The 14th International Mental Health Conference 5th - 7th August 2013 – Gold Coast
Baker, D. (2007). Antisocial personality. As presented at Victorian Alcohol and Drug Service Provider's Conference, 9th November 2007, Darebin Arts and Entertainment Centre – Melbourne.
Baker, D. (2007). Understanding depression and suicide prevention. As presented at Comtel Technologies – Regional Health Conference Series, August to October 2007, Hamilton, Echuca, Traralgon Vic.
Baker, D. (2007). Understanding & managing stress arousal. As presented at Anex Illegal Drugs & Mental Health Conference, 4th September 2007, Telstra Dome – Melbourne.
Baker, D. (2004). Working with clients with Borderline Personality Disorder: Short and long term effects on workers and therapists. As presented at Spectrum Personality Disorders Service for Victoria 'Borderline Personality Disorder: Successes in treatment' conference, 28-29 July 2004 – Melbourne.
Baker, D. & Baldini, A. (2003). Promoting a healthy workplace: Training management in delivering crisis support and minimizing the impact of harassment and other damaging workplace behaviours. As presented at Australian Critical Incident Stress Association (ACISA) International conference 'The right response in the 21st century' 3-5 October 2003 – Melbourne.
Baker, D. & Watts, A.(2003). Shame and trauma: Recognizing developmental aspects building tolerance and modelling new relationships through long term therapy. As co-presented at 'Transforming Trauma' conference 12-14 September 2003 – Melbourne.